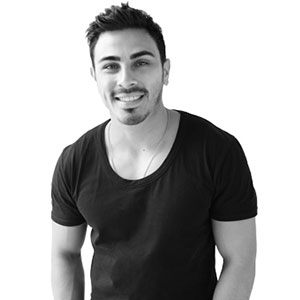 Philip James
Stylist
Born into the business with a mother who owned a popular salon, Philip James has been gifted with the ability to transform any head of hair.
After graduating from cosmetology school, Philip moved to Los Angeles at the young age of 19, where he worked on photo shoots with top stylists in the business. Fortunate to have been under the tutelage of two of the best, Teddy Antolin and Sally Hershberger, Philip has the experience of working with a who's who in the fashion and entertainment industries.
Philip's love for creating shapes and his eye for design allows him to approach each cut as if it were a piece of art, creating beautifully unique styles for each of his clients. He has the innate ability to distress hair to look effortlessly chic and ensures the hair falls with perfect balance. Whether in the salon creating the looks for his clients or out on location for a shoot, Philip's talents has gained him fans among a wide range of high profile clientele.