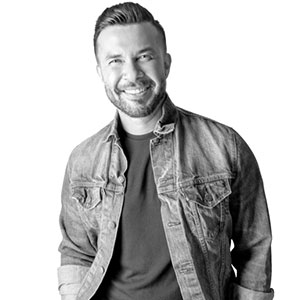 Paul Perez
Stylist
Paul Perez has a love for style and takes inspiration from the harmonious designs of organic architecture. His versatility and attention to detail has garnered him loyal clientele that have followed him throughout his career.
Paul's professional career began at the Sally Hershberger at John Frieda Salon where he polished his styling technique under the watchful eye of notable industry influencers Sally Hershberger, Mark Townsend and Teddy Antolin.
As Paul gained notoriety in the field, he was recruited by celebrity stylist Byron Williams to join him at his new salon. Under Byron William's teaching, Paul was able to perfect his up-do and other styling techniques. During his time at the salon, he built a dedicated group of socialites, celebrities and fashion industry insiders.
Paul currently spends his time at the hip Sally Hershberger Salon in Los Angeles.
His celebrity clientele includes John Mayer, Courtney Love, Amanda Seyfried, Bachelorette Emily Hebert, The Dixie Chicks, Jeff Goldblum, Adam Brown, Linda Carter, Jacqueline Bissett, Jennifer Coolidge, Darrell Hannah, and Janice Dickenson.