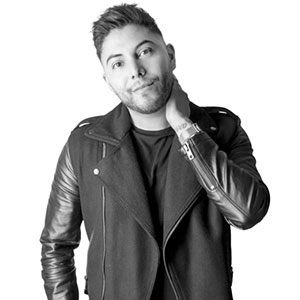 Nick Flores
Stylist + Keratin
Nick Flores was introduced to hairstyling at the age of 10, when he was given his own set of clippers. Soon he was styling is friends hair and growing his skills. He later enrolled in cosmetology school and knew he wanted to be in LA and work under the who's who of Hollywood.
Under the guidance of notable stylists including Sally Hershberger, Matthew Shields and Teddy Antolin, he honed his technical and artistic abilities.
His styles range from short, sexy bobs to long, glamorous layers, while also specializing in men's grooming. He strives to create a customized, effortless look for all his clients that are easy maintain and meets their lifestyle. Nick has styled hair for numerous photo and magazine shoots, red carpet events, weddings and award shows.