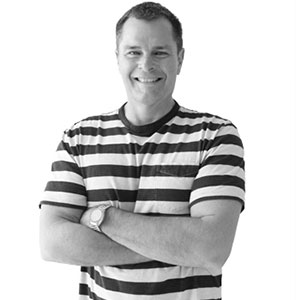 Mark Stephens
Colorist
Stephens has been specializing in youthful hair color for over two decades. He believes hair color is true to you and only you, bringing back the hair color you had as a teenager, as a child, hair with bounce and glow. He prides himself on creating color that brings out his client's inner beauty.
Salon chairs and hair care wasn't Stephens original career path – it was the football field. However when injuries sidelined Stephens, he began looking for something that was easier on his joints (as well as his eyes) and he signed up for beauty school.
While at beauty school, Stephens caught the eye of several modeling agencies that catapulted him into the European modeling world. He walked the runways for top designers and modeled for high profile campaigns, becoming the face for many global brands. With an exclusive all-access pass to the world's finest stylists and the latest cutting edge techniques, it was backstage that Stephens developed a passion for captivating color.
When he returned to Los Angeles, Stephens worked side by side with another young colorist, Jonathan Gale. Just as Stephens, Gale is now considered one of the finest colorists in the industry. The two young colorists bounced ideas and color concepts off of one another, experimenting with different techniques and non-traditional ways to create color with dimension and brilliance. Stephens has used this approach for years and continues to be on the forefront of creating healthy vibrant hair color. Before joining the team at Sally Hershberger Los Angeles, Stephens worked at Cristophe and Juan Juan Salon.
His celebrity clientele includes Kate Hudson, Tori Spelling, Pamela Anderson, Amanda Bynes, Janice Dickenson, Tom Petty, Martin Short and Dustin Hoffman.