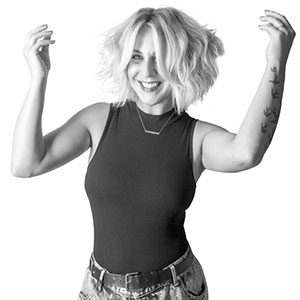 Holland
Colorist
Inspired by the glitz and glamour of the hairdressing world, Holland discovered her passion for beauty when she was a child living in Los Angeles. Growing up in a city full of celebrities, movie stars and trendsetters, Holland was constantly surrounded by the latest fashions and trends. Being able to creatively combine the latest looks with her unique and impeccable sense of style is what led her to begin a career as a hair colorist.
After spending four years training under renowned L.A hair colorist Lisa Oliver, she was ready to take what she learned and applied it to her own hair business as a full time colorist at Sally Hershberger LA.
Priding herself on maintaining a fun-loving, personal and professional relationship with her clients she has the ability to think outside the box when it comes to hair color, which is what makes Holland such a sought after colorist. Being a blonde herself, she loves to color blondes because she has an innate sense of what tones and colors are needed. Regardless of what color she is working with the integrity of the hair is always most important and is one of the biggest reasons her client base keeps coming back for more.