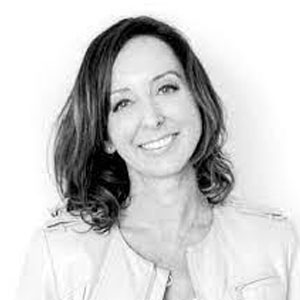 Debi Dumas
Colorist
Veteran colorist, Debi Dumas is recognized as one of LA's top specialists for creating beautiful, natural, and believable color. With a mix of artistry, intuition and alchemy, Debi is known for drawing from her extensive toolbox of techniques to fix the impossible. With a foundation that began at Vidal Sassoon, her focus on wellness and longevity has made her masterful at preserving the integrity and vibrancy of hair through the arc of a lifetime.
Named "Top Colorist in Los Angeles" by Allure, the Boston-bred native's work has appeared on numerous television shows, and in editorial and advertising campaigns. Her clientele includes LA's top business and entertainment moguls and talent ranging from Candace Cameron Bure to Russell Crowe. Debi's "sexy couture" looks have been featured in People, Shape, Us, Allure, Elle, and Playboy, and she continues to be one of the most sought experts in the industry.
As an advocate for a healthy work-life balance, Debi loves travel and learning about other cultures, which greatly influences her work. She holds a deep love of animals and practices a healthy, yoga-driven, and plant-based lifestyle.