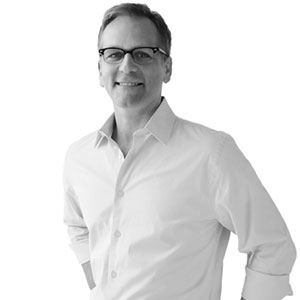 David John
Colorist
While serving as a Russian Linguist in the US Army, David John decided that hair styling was more compelling than spying. He attended the Vidal Sassoon Academy in Santa Monica where he received superior training that refined his passion for coloring hair. David John continued to pursue his dream working at renowned salons including Fred Segal Beauty in Santa Monica and Serge Normant at John Frieda in West Hollywood and is thrilled to be joining the talented team at Sally Hershberger Los Angeles.
While hair is his ultimate canvas, David John is an accomplished artist whose love of painting informs his haircolor artistry. Taking pride in providing the best results possible, he works to create various hair shades in gorgeous sun-kissed blonde, bold brunette and rich, vibrant reds. When he isn't at the salon he enjoys painting, hiking and spending time with his son Leland.
David's high-profile roster includes Kristen Wiig, Courtney Cox, Brenda Strong, Kristen Johnson, Charlie Sheen, Kevin Bacon and Gabrielle Union.