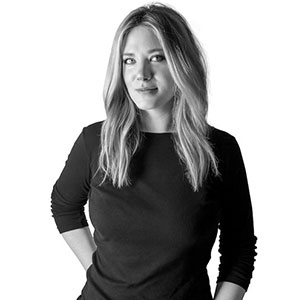 Ashley Dawyot
Stylist
California born, but a New York City hair stylist through and through, Ashley started her career at the Aveda Institute in NYC and began working at Sally Hershberger Downtown shortly thereafter.
She quickly moved up the ranks of the salon world, working as Sally's right hand stylist both in-salon and internationally, from LA to Toronto to Dubai. Throughout her apprenticeship with Sally, Ashley had the pleasure to style looks seen in photo shoots by the likes of Annie Leibowitz, Rag & Bone, Moncler, American Salon, Vanity Fair and Sephora.
Ashley's celebrity clientele include: Kelly Ripa, Naomi Watts, Kyra Sedgwick, Edie Falco, Abigail Breslin, Emily Mortimer. Commercially, her work has appeared on Live with Kelly, Good Day New York, New York Live, Pix 11 News, The Shopping Channel and HSN.
Ashley aims for simple…sexy…and ultimately, beautiful hair.