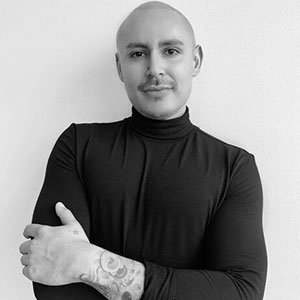 Andy James
Colorist
Specializing in color, Andy James found his calling apprenticing under some of the most renowned colorists in the industry, here at Sally Hershberger Los Angeles.
Having worked with some of the top influencers in the country, he is best known for his "Beachy" long lasting balayage. A native Angeleno, Andy James has painted hair in the New York, Miami, and San Francisco.
With a keen attention to detail, he has worked on various projects with FX NETWORKS as well as some top names like Billy Ray Cyrus, Sharon Stone, Terri Hatcher, and Kirstie Alley to name a few. He is currently accepting clients in the Los Angeles and New York.